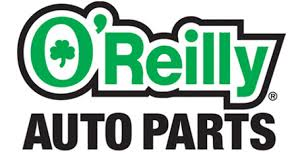 O'Reilly's Saturday Grudge Racing
Beech Bend Raceway's "run what ya bring" Test & Tune sessions held on Saturday's & Saturday nights throughout the season.
Open to anyone and almost anything that you want to take down the track.  NHRA Safety rules do apply to participants and vehicles.
$20 Car & Driver Test-n-Tune – $11 Spectator Admission.  Kids 12&under FREE w/adult.
O'Reilly's Saturday Grudge Racing also features:
The O'Reilly's Shootout – A street legal ET points series with a $1500 points fund!
(Great for entry level bracket racing)
The Felt's Towing Jr. Street & High School Class!  Also a street legal ET class that offers kids 13yrs old through High School Seniors a place to race and learn the fundamentals of Drag Racing.  Kids drive while the parent or guardian rides shotgun!  Helmet required for driver and rider and car or truck must be street legal and 9.0sec and slower in the 1/8mi.  This will be a points series that will run through the summer and Crown a Track Champion! 
O'Reillys Saturday Night Results
We dodged the rain showers and got it in! Rowdy Bumpus headlines the night as he captures not one but TWO Felts Towing Jr. Street Wins in one night!  Rowdy defeated Rhys Duncan in the [...]
Thank you to all that came out and raced with us on a HOT Saturday night!  Had a great crowd of racers and fans but unfortunately the storm looming to our north moved in late [...]
The O'Reillys Saturday Night Series continued Saturday Night, July 4th. Jason Haley makes it two O'Reillys Shootout wins in a row defeating Big Earl Talley in the final round.  Big Earl was the #1 Qualifier [...]
O'Reillys Shootout Points
416pts – Earl Talley
318pts – Jason Haley
314pts – Joseph Russell
233pts – Chris Cowles
219pts – Gerald Knipmeyer
166pts – Joey Litterini
134pts – John Gray
126pts – Larry Fleming
104pts – Elizabeth Cline
72pts – Gordon Harlow
1/4 Street ET Class
Vehicle must have DOT tires
Mufflers required
Qualifying based on Reaction Time
Laddered for Competition
$20 Entry – $1500 Year end points fund
Jr. Street/High School Points
314pts – Robert Phelps III
298pts – Rhys Duncan
276pts – Gauge Doyle
173pts – Rowdy Bumpus
140pts – Seth Qualls
131pts – Abbey Hughes
100pts – Ethan Fulcher
43pts – Shanna McPherson
23pts – Eli Kent
21pts – Ashton Hughes
1/8 Street ET Class
Vehicle must have DOT tires
Mufflers required
Open to 13yr old through High School Senior
Parent Rides Shotgun!
Helmets required for both.
Restricted to 9.0s and slower 1/8mi
Qualifying based on Reaction Time
Laddered for Competition
$20 Entry – Year end points fund & Track Championship!
If you are planning on Competing in the Jr. Street/High School Class at Beech Bend Raceway this season we ask you to please print the information in the link below and bring with you to your first event.  The forms linked below include an NHRA License form as well as a Minor Release that must be signed and completed by the competitors Parents and or Guardians.  Thank You!