Beech Bend Raceway is inviting SPECTATORS back to the stands! 
As of June 29th we will be operating at 50% capacity and no longer restricted to racer and crew only.
Social Distancing Guidelines must be adhered to at this time.  Keep plenty of space between pit parking.  Do not congregate in groups while on property.  Stay with your vehicle while in the staging lanes.
 KY State Mandated Guidelines can be found HERE

 
This Week at Beech Bend Raceway!

 
Tuesday, June 30th
Gates open 5pm – Racing at 6pm
Test & Tune $20 – Crew $11
O'Reillys Saturday Night Grudge Racing
Saturday, July 4
th
Gates open 4pm – Racing at 5pm
Featuring The O'Reillys Shootout & Felts Towing Jr. Street!
Test & Tune $20 – Crew passes $11
O'Reilly Shootout & Felt's Towing Jr. Street $20
NHRA ET Series Racing
Sunday, July 5th
Gates open 10am – Open Time Runs 11am to Noon – Final Time Run at noon for all classes followed by first round approx 2pm.
…..
New for 2020!
Notable Schedule Changes so far: 
NHRA SportsNATIONAL OPEN Postponed date TBD
The Danchuk Tri-Five Nationals Postponed till 2021
The AMRA Summer Shootout CANCELLED
HOLLEY NHRA Hot Rod Reunion Postponed to August 20th-22nd, 2020
The 40th Annual Buick GS Nationals are being postponed till 2021. 
ChallengerFest 11 is being postponed date TBD.
CamaroFEST 10 has been Postponed till 2021.
All other events remain as schedule at this time.
New for 2020!
The 31st Annual SportsNATIONAL OPEN
Postponed date TBD
Indie Images
Check out Action photos from the track HERE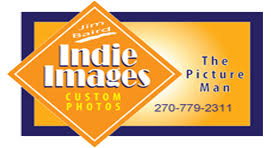 Renegade Race Fuel available at the track.
110 Octane by the gallon or
Renegade Methanol by the drum.