We here at Beech Bend take pride in serving delicious, affordable food.  Whether your craving some chicken strips, can't wait for a meatball sub, or are feeling like a healthy chef salad, we've got it.  Check out some of our restaurants and menu options below; we think you will be quite impressed.  We accept MasterCard, Visa and Discover at all locations except Hawaiian Ice and Dragon's Galley.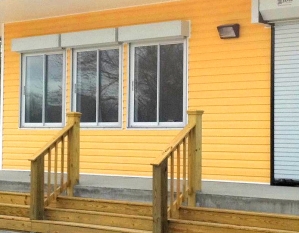 Tiki Grill!
Located across from Tiki Island, Tiki Grill serves sub sandwiches, pizza, and a favorite, Snowie Shaved Ice!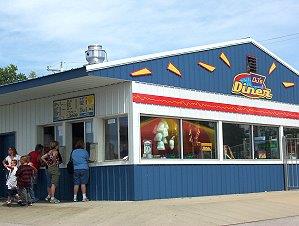 DJ's Diner!
Our Most Popular Restaurant! DJ's is located close to the park entrance and serves the water park and ride park. Serving burgers, fries, chicken, pizza, funnel cakes, and our new popular FRIED OREOS!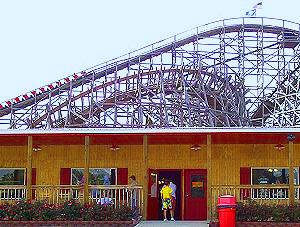 The Rumbler Cafe!
Located at the exit of the Kentucky Rumbler, the Rumbler Cafe serves up some healthy alternatives. You can choose chef salads, subs, barbecue, polish sausage, and pizza. And for dessert, hand-dipped ice cream and homemade FUDGE!
Beech Bend Hall
Beech Bend Hall is a gathering place for families and birthday parties! The sit-down restaurant doubles as an arcade and serves similar options as DJ's Diner (no funnel cakes).
Good Times Grill
Located near Gold Rush Golf, Good Times Grill offers burgers, fries, chicken, and funnel cakes. To drink, you've gotta try our FRESH squeezed lemonade!
Dippin' Dots, the Ice Cream of the Future!
If you haven't tried Dippin' Dots yet, you'll have to on your visit! Located beside the Go Carts, Dippin' Dots is also the place to buy your Go Carts tickets.
Cool off at Hawaiian Ice!
Hawaiian Ice offers refreshing options for our guests. Located across from the Wild Mouse, Hawaiian Ice serves shaved ice in 6 flavors, fresh spun COTTON CANDY, and fresh squeezed lemonade!
Dragon's Galley Snack Shack
Located next to the Sea Dragon, Dragon's Galley offers the popular Snowie Shaved Ice. Grab some nachos and cheese or a pretzel while you watch a show at the WBKO stage!
Get a great deal through one of our hotel partners!