Beech Bend Park & Splash Lagoon has great rates for groups whether you are planning a corporate event, team picnic, family reunion, church outing or just a gathering of friends. Beech Bend features a full day of fun with discounted rates for groups as small as 15 to as big as 10,000. Plan a sun-filled day of non-stop fun for your employees or group members with all day admission including unlimited rides on more than three dozen attractions, Splash Lagoon Water Park, Gold Rush Golf and Live Shows. Parking is free for all size vehicles, plus we offer free sunscreen and free tubes/mats for all guests. We take pride in having short wait times for attractions so you can spend your time on the rides, not standing in lines. Your tickets will be printed and ready when you arrive or we can ship tickets to you in advance. No detail is overlooked for your group, from the moment your call to the moment you depart, we'll have everything covered.
You'll be surprised how affordable an exciting catered event can be. Admission plus a meal together is oftentimes less than a regular admission ticket. We'll cater your group event with a variety of foods, everything from burgers and hot dogs to grilled or fried chicken and hickory smoked BBQ, all served in a private picnic pavilion. You can choose from five delicious catered meal options and then customize your menu by choosing from thirteen scrumptious sides and five delectable desserts. Your sales representative will assist you with setting up the best picnic for your group. Your personal picnic planner will assist you from planning to picnic day.
Every catered picnic includes amusement park and water park admission and an all-you-can-eat buffet so absolutely no-one leaves hungry. Plus, the entire picnic experience takes place in your own private pavilion where you and your group will truly be treated like VIPs. Our shaded picnic pavilions are located close to all the attractions but away from the crowds. You can choose a shaded, open air pavilion with restrooms or an air-conditioned pavilion with indoor seating and private restrooms. You can customize your day with fun add-ons like a free NHRA racing package (on select dates), unlimited drinks in your pavilion, souvenir photos, go-carts, Lazer Fury 360, games and more.
For more information about a catered picnic, contact Sherry Clouse at (270) 779-5203 or email Sherry at beechbendgroupsales@gmail.com.
Picnic facilities of all sizes are available at Beech Bend Park.  A description of our facilities follows: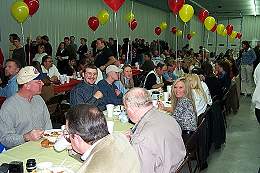 Dallas Jones Pavilion
Air conditioned and seats up to 620 people with stage, restrooms and integrated public address system.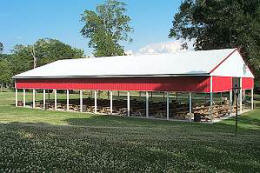 Pine Grove and Shady Grove
Covered Open Air Shelters Seating 600 Each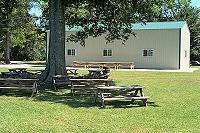 Beechwood Shelter
Air conditioned and seats up to 150 with restrooms and paved parking.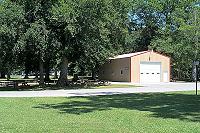 Driftwood Shelter
Air conditioned and seats up to 150 with restrooms and paved parking.
The Reagan Amphitheater
Completed in October of 2000, the Reagan Amphitheatre is dedicated to our 38th President – Ronald Reagan – who held a political rally at the site in 1981. Since that time the site has been the focal point of a number of special events including concerts, bike rallies and college gatherings. The old facility was totally "torn down" with the new facility taking its place in October 2000.
The new Reagan Amphitheater now boasts 3 meeting suites with restrooms overlooking the racetrack, dressing rooms, full stage, covered area over the dance floor and audience area. Additional amenities include full public restrooms with showers for both men and women and a dedicated concession stand.
Get a great deal through one of our hotel partners!